I have kept this Mary Oliver quote above my desk in the kitchen for years–long before cancer visited our household–as a reminder to grab my wild and precious life while I can.
Our daughter made this and gave it to us the night before J's first surgery. It was the reminder we needed to get a decent night's sleep, that's for sure!
This quote really spoke to me during J's illness (symptoms), diagnosis, and early treatment stages. I felt terror I had never felt before and experienced the beauty of life like never before. And no matter what, I had to keep going–terror or no terror.
We felt so surrounded by love during J's illness that I couldn't help thinking about people who face a serious cancer diagnosis alone. I really can't imagine how that must feel. If you're feeling lonely, reach out to someone and tell them you need help/a listening ear/to go to a movie…anything!
I found this picture of a bulletin board on Pinterest while looking for teaching ideas. I love this quote! People threw kindess like confetti at us and it made us feel loved and alive. I try to do the same for others whenever I can.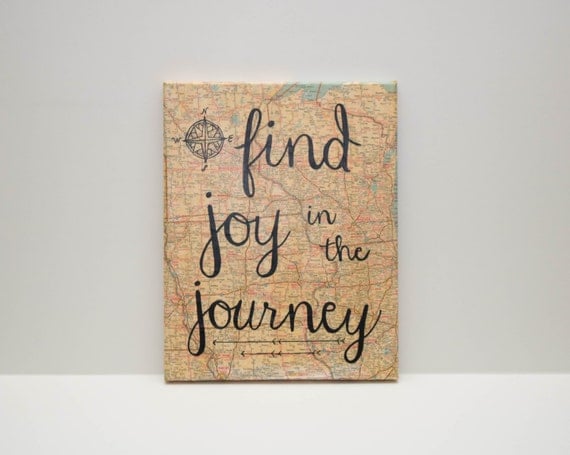 Well, it wasn't the journey of our dreams, that's for sure, but we have experienced  and savored moments of joy along the way.
Keep doing whatever it is you love and the rest will turn out alright. Or maybe "Don't worry" and "Make the most of your ride" or perhaps "Dance like no one is watching." I took a picture of this quote from the entrance to one of the galleries at the Smithsonian Portrait Gallery in Washington, DC.
You don't always have to hold yourself together.